Jacky Haworth has been the owner/operator of Healing from the Heart since arriving in Queensland in 2000. She is enthusiastic and committed to assisting and informing others about natural health and wellness options.
Yoga Instructor (Vinyas Flow, Restorative)
Trauma Release Exercise (LEVEL 2) Instructor
Numerology and Tarot Reader
Usui Holy Fire Reiki Master
Holy Fire Karuna Reiki Master
Teacher & Mentor
Young Living Essential Oils Distributor
 Learn to release stress and relax, simply and effectively.
Welcome to Healing from the Heart.  Jacky Haworth is an internationally certified Usui Holy Fire Reiki Master, Karuna Reiki Master and a member of the Australian Reiki Connection. She is a Yoga Instructor who has obtained qualifications in Trauma Release Exercises (Level 2 Instructor), Spiritual Healing, Metaphysics, Clairvoyance, Theta DNA 1 & 2, Indian Head Massage and Aura/Magnetic Healing as well as holding a Cert IV in Workplace Training.  She has also participated in the Louise L. Hay You Can Heal Your Life Workshops and has participated in Brandon Bays "The Journey" training. You could call her a perpetual student.
Jacky is a TRE (Trauma Release Exercises) Level 2 Instructor who is passionate about helping people to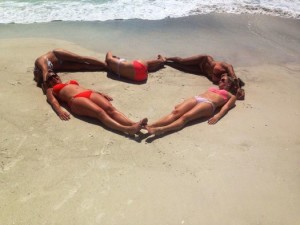 reduce stress, tension and trauma so that life is healthy, happy and fulfilling.
With an extensive background in the fields of health and wellness, through her training in complementary therapies, namely Yoga, Stress Releif, Meditation, Reiki, Psychic Development and her own personal journey, Jacky has a wealth of experience in working intuitively with people to assist them to achieve the greatest possible benefit through releasing stress, trauma, dis-ease and pain from the body, mind and soul.  Add to this, the clinically based, physical Trauma Release Exercise platform and you are covering all the bases when working towards better health and wellbeing.
As an advocate of the teachings of Louise Hay, – you can Heal Your Life – Jacky will help you to work through your beliefs and create new patterns that will give  greater awareness to get the most out of life. In a few sessions Jacky will teach you how to do TRE, meditation or intuitive awareness exercises at home and use them regularly to bring more balance to your life.
Jacky offers deeply healing Reiki Healing Treatments, insightful  Numerology & Tarot, transformative Reiki Classes (beginner to Master) and Psychic & Spiritual Development. She teaches her unique and transforming sTREss away classes on the Gold Coast and in NSW and is also a qualified Yoga instructor.
Message from Jacky
Since the turn of the century, as we have moved into The Aquarian Age, the challenges that people face have changed. Security and stability are no longer the norm for our race. It is as though we are riding a tidal wave and there is no shore in sight. Life changes so quickly and we all rush around in an increasingly fast paced technology driven world. The anchors we had in place are being uprooted and it leaves us feeling unsure about life, with seemingly no time to stop and take stock of it all.

In business, in relationships and in the lives of every one of you it is time to take responsibility for your health and ageing, your happiness and your success in all aspects of your life. In this Age of Aquarius, life works for us when we flow with the tide, not against it. It is time to find the strength and security within ourselves. to learn successful strategies to release the stress and pain that leads us to medication and drugs for relief, that prevents us from then being able to feel what our body needs.

My offer to you is that I will show you how to create balance in your life.  The stress and trauma we live with every day is impacting your health, affecting your relationships and diminishing the potential for a healthy and happy life. With awareness and practice you can change your life, increase your self esteem and empower yourself to be the creator of abundance, love and happiness.  I offer you practical tools that you can utilise every day to create positive life changes;  helping you to be more relaxed, resilient and able to deal with lifes' challenges more easily.

When you heal yourself, everyone in your life gains the benefit and when you feel good about yourself, you really do attract magic and miracles into your life. I will offer you strategies and techniques to de-stress your life and boost your energy levels, tapping in to the Highest possible energy source, receiving healing energy to nurture your body, your mind and your spirit.
I was born in 1958 and raised in England. I am a little unsure of my family heritage as I never met any of my father's family and he passed away when I was 11 years old. I once suggested to my Mum that I would look at creating a family tree. She emphatically forbade me and said our family skeletons were best left in the closet!!  Needless to say, I remained curious and I am now uncovering my really interesting heritage!
My mum remarried a beautiful man a few years after my father died. They were really in love which was a vast contrast from the relationship my mum had shared with my father. When I married at age 26, my husband and I moved to New Zealand. We were in the right place at the right time and enjoyed the lifestyle and opportunity which New Zealand provided us. When I was pregnant with my first daughter, my beautiful step father passed to Spirit. A few years later my mum, completely lost without him, followed him. My beautiful, sensitive and loving twin brother had already been diagnosed with HIV at that time and he passed to Spirit just before our 43rd birthday, (at that time there was no cure for AIDS). He left a legacy of stellar commitment to the AIDS foundation in England and worked tirelessly, until he became too ill, to bring awareness and understanding around HIV and AIDS.  Yes, I have had my share of grief and trauma.
Fortunately, I have been blessed healthwise. I had a debilitating back problem for many years but when I finally became aware of the emotional cause underlying the problem, I was able, with the aid of various therapies, (Yoga, Reiki and Network Spinal Analysis) and by really listening to my body, I totally healed what the specialist said was unable to be helped!
It was not until I turned forty that I discovered the amazing path to my own spirituality. Until then, I had progressed through careers in hospitality, advertising, publishing,  sales and management,  Reconnecting to this unknown, spiritual part of me has been a challenging journey. I have learned, and continue to learn, so much about myself and about the karma of our existence.  I have opened myself to love and to the gift of Spiritual consciousness.
Since 1998 I have been enjoying an incredible journey of Spiritual Growth, enjoying being a perpetual student. My greatest joy is to assist others with their own growth and learning. My checkered past has been a great learning ground and allows me to empathise with a wide range of clients.  I have completed Cert IV in Workplace Training and Assessment and I am a Nationally Accredited Trainer, qualified to teach to Australian Institute of TAFE standard in all of my classes. Click on the Modalities Tab to visit my courses. Visit Calendar to view upcoming events. Click the event on the Calendar for more details.
Since 2001, I have been living on the beautiful Gold Coast of Australia, rediscovering myself through my self-healing,  learning so much as I heal and teach others. My clients and students range from mining engineers to health professionals and everything in between, even the homeless. I am blessed to offer my readings and healing at Eden Health Retreat. Everything I share may be integrated into your life. I look forward to sharing time with you!
I live and work in beautiful Burleigh Heads on the Gold Coast, Queensland, Australia.
I am a teacher and facilitator in many modalities of natural healing. I teach Reiki, Psychic and Spiritual Development, Crystal Healing and Self Development.  My passion as a teacher and the gratification I receive from seeing my graduating students use their gifts to help others has led me to devote my time to offering readings, healing, mentoring and a range of self development workshops and retreats. Trauma Release Exercises is the newest modality and is a simple and effective way  (individual or in a class) for relieving any type of stress in the body.
Healing from the Heart is dedicated to empowering you and assisting you to heal on all levels, bringing satisfaction, growth and success into your life. All modalities offered contribute to a positive outcome for mind, body and spirit.
Prices offered are very competitive and you will always receive the utmost of professional care in a friendly, relaxing and down to earth atmosphere. When you have benefitted from your experience at Healing from the Heart, please pass on my details to others. My best advertising is word of mouth so feel free to talk about me.
I am happy to take your bookings by phone or email. If you wish to book a workshop a deposit is required. Please email to request further information.
Every journey begins with the first step.  Are you ready?
Go to Contact page to connect with
Jacky