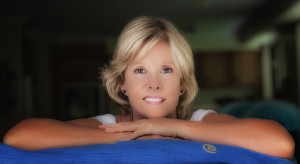 This is a sample of some of the wonderful feedback I have received from my students and clients. The best form of recommendation is word of mouth so your testimonials are valuable for other readers. If you enjoy the results of your sessions with me, just write me a testimonial or send me a short video.  Testimonials are also a good way for me to gauge the impact of  the services/classes I offer to you.
Please submit testimonials about your experience via email or via my Contact form.
Jacky's classes are indeed something special. Along with my daily home tremoring practice, they've been helping me recover from PTSD for a while now. (Rid me of 8 years of migraines also, no mean feat!). Thank you, David Berceli, for bringing TRE to trauma-sufferers. It's a godsend!
– Edward, Feb 2016, Byron Bay
Thank you for yesterday. Today I am anxiety free in my total being and know everything is ok and as it should be. I received a profound healing and am very grateful.
– Numerology & Tarot Consult, Susan, 21/2/15, NSW
Numerology & Tarot Reading. Extremely enlightening and enjoyable. i left with a happy disposition. Jacky is a lovely lady.
– Jacki G
Trauma Release Exercises and Restorative Yoga. I felt the workshop was awesome! I feel it is a wonderful combination. I feel this combination is very empowering. I always feel like relaxing more after tremoring in a TRE class and the Restorative Yoga and Yoga Nidra (yoga sleep) get the questioning mind out of the way. The mind that starts to analyse – why did I shake like that? Why was only one hand shaking? What was that all about? What did I do? Am I a freak? Etc. etc. etc. Switching on the relaxation response is the only time healing can take place. Thanks for bringing TRE into our lives and others!
– Glenda Wagner, Yoga Instructor and owner of Time 4 Yoga, Burleigh Heads, QLD
Hi, I want to say a big THANK YOU for the Reiki Absent healing you sent for my hysterectomy surgery (and all related intentions) on 3/27/15. I had no problems or issues with or during the surgery, and the doctor even finished sooner than planned. Beforehand, I was calm, peaceful, and not anxious AT ALL! This was a Super-HUGE Big Deal for me because even going for a routine checkup or minor test in ANY kind of medical setting usually makes me SO ANXIOUS that the nurses have to test my vitals more than once over a period of time-after talking to me, calming me down, telling me to breathe, etc.-because my blood pressure and heart rate are so elevated. However, this time, even the nurses and techs in pre-op were surprised at just how calm and unruffled I was! Even knowing I was having a major surgery, plus being in the midst of all the machines, tubes, needles, paperwork, questions, medical personnel, etc., I never once got tense or stressed. WoW!!! I, and my body overall, recovered from anesthesia quickly and well, and I was able to resume eating regular foods quickly. The pain wasn't overwhelmingly horrible. It wasn't a walk in the park, either, but it was nowhere NEAR what I'd been expecting and led to believe. I had no problems, infections, or issues with the incision site and barely any swelling. The nurses and techs once again seemed so surprised at just how well I came through it; how well I was doing; and how my body was doing, looking, and responding so soon afterward! I heard the word "amazing" more than once!
– Felicia – April 2015, USA
Jacky is a wonderful tutor and I can't wait to practice on family and friends
– Reiki 2 – Sheryl, QLD
Jacky is a lovely, grounded teacher. I was very relaxed and excited. The training felt right.
– Reiki 1 – Jami, , Canada
Jacky is an extremely generous, intuitive and caring individual who personifies Reiki and all it stands for. She has dedicated her life to the healing gift of Reiki and approaches both her work and her students with passion. Having completed Reiki 1 training and worked closely with Jacky on an important healing journey for almost a year now I can sincerely say that she makes a difference to peoples lives and I strongly recommend the full Reiki program offered by 'Healing from the Heart'. Jacky really is one of a kind.
– NJ , Sydney
Absolutely fantastic! Thank you so much Jacky. I can't wait for Reiki 2
– Reiki 1 – Jenny subsequently completed Reiki 2 , Jenny QLD
WOW what an evening! There was such an overwhelming sensation of love I was crying well before I even realised during meditation.
– Anonymous , Gold Coast