To receive regular information, news and to be advised of upcoming events, please complete your details below.  If you wish to book a private session with Jacky, please state your request in the message box below.  Jacky will contact you to arrange an appointment.
Jacky Haworth
Healing from the Heart
Burleigh Heads
Mobile 0438 682 405
Email jacky@healingfromthheart.com.au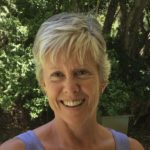 For more information on TRE& YOGA click here
For more information on sTREss Away click here
Your information is treated as private and confidential and will not be shared with anyone outside of this organisation.  Your positive feedback is always welcome.