Network Spinal Analysis, Yoga, TRE and Meditation in our Fusion Stress Relief Workshop
An integrated approach to unwinding stress, tension, and trauma, to bring release, relaxation and renewal.
sTREss Away (Trauma Release Exercise) is a great complimentary process to practice alongside Yoga, Chiro, Osteo, Physio, Meditation, Reiki, Aromatherapy, numerology and a host of other wellness staples.  That is why I developed Fusion Events.  We weave some of these modalities or sessions together to create an amazing synergy of healing. All part of the collaborative approach to wellness.
This time we offer a Fusion of Network Spinal Analysis, Yoga, Trauma Release Exercises and Meditation
Your hosts: Andrew and Lyndall –  the Drs at Elements Chiropractic, Jacky and Gerry –  Yoga and TRE Instructors at TRE& Yoga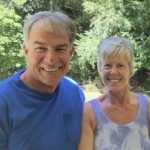 Network Spinal Analysis – Gentle chiropractic to calm the nervous system, in a group environment
Trauma Release Exercises –  an invoked  natural process to release stress, tension, and trauma
Yoga – Breath, stretch, focus, connection to your core essence
Meditation – Relax and integrate all of these healing experiences
Sunday 9th July 2017
9am-1pm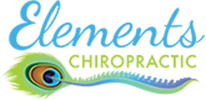 Suite 4/39-41 Nerang St, Nerang QLD 4211
This amalgamation of professionals is a first.
Superb value for money at$150 per person
A part of the payment (chiropractic) may be refundable through your Health Fund.

    
Feedback from previous Fusion events:
Excellent workshop, I got results I was not expecting. So glad I attended, I'll come again. Jan August 2015

Awesome day. A beautiful combination and I feel totally blissed out now! Anonymous, April 2015

This is the best workshop like this that I have ever attended! Bec, August 2015

Jacky, you are a true soul spirit of the light. Keep up the great work. Rex, August 2015

10 out of 10 for everything! Jenny, April 2015
An integrative approach to unwinding the stress, tension and trauma patterns in your body. This stress relief workshop is an opportunity for you to achieve a state of total relaxation and clarity in a safe and friendly environment.
As a cohesive and supportive group, you will have an integrated experience and have the chance to offload stress, move through tension patterns and experience deep relaxation.  Feel the freedom in your body throughout the workshop.
Sign up for this unique stress relief workshop where the balance naturally occurs with your emotional/mental/physical bodies.  Feelings of deep relaxation and relief may be experienced by most participants.  You will be part of a supportive group that will heighten and magnify your experience even more.
Using a unique combination of the gentle contacts of Network Spinal Analysis and the stress releasing tremors of sTREss Away exercises, combined with the therapeutic effect of Yoga this workshop will teach you new ways to calm and balance the nervous system
No previous experience necessary, so bring an open mind and a body ready to release tension.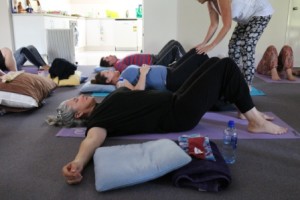 You will receive  Two Network Entrainments, one TRE Session, and a flowing Yoga experience.
Wear loose,  comfortable, layered, exercise style clothing.
Bring your water bottle
Bring yoga mat (if you wish to use your own) and a small cushion.
The venue is carpeted and has air con and heaters. Bring blanket/towel – whatever you need to be comfortable.
We will provide drinking water and herbal teas.
No coffee, no alcohol, no smoking.
Cost: $150 per person. Prepayment required. 

For further information please contact Jacky Haworth (TRE) on 0438 682 405 or jacky@healingfromtheheart.com.au 
or Dr Andrew, Dr Lyndall at Elements Chiropractic 07 5596 6888
NSA (Network Spinal Analysis ) or simply Network Chiropractic sits firmly in the wellness paradigm, as a unique,  extremely elegant and gentle modality having evolved from several 'tonal' low force chiropractic techniques. Through specific contacts to the skin overlying the spine, it utilizes a protocol which promotes the body's own ability to unwind tension from the spinal cord and surrounding spinal elements. Initially a 'respiratory wave' develops in response to these contacts. Starting at the base of the spine and this is gradually experienced at the base of the skull. In doing so, your body is starting to unwind 'old' patterns of physical, chemical, emotional and mental stress which can be observed as tight and constricted muscles, joints and soft tissues. The gift of NSA is not in reawakening lost healing strategies suppressed in our society but in developing new strategies never before observed in humanity.
What differs in releasing tension in this predictable and structured way is the self-reported quality of life changes which spontaneously occur. This was first published in a world wide retrospective study conducted in 1997, where 2,818 patients responded to a survey on their experience of NSA. In summary, patients reported enhanced physical, mental and emotional wellbeing, an ease in making lifestyle changes, less stress, greater life enjoyment and an overall improvement in their quality of life.   NSA integrates wonderfully with your existing health and wellbeing practices, as the study showed that those who did already use such modalities, for example, yoga or meditation, reported more than doubling of their wellness experience.  Initially, in NSA care the goal is to learn to CONNECT and RELEASE these old patterns which have held you back from living the life you only dream about.
Having a fantastic tool in Trauma Release Exercises (TRE), to initiate and develop long term tension release through your muscles, definitely helps NSA patients, consciously experience the physical unwinding of tension during their Network session and more importantly, in daily life.  So a FUSION of two powerful self healing modalities are now available to assist you in releasing the old you and ushering in your new life.  Ian Roberts, Chiropractor, April 2015

Fusion Workshop
Sunday 9th July 2017
9am – 1pm
Nerang QLD