Numerology & Tarot with an experienced Psychic
A Numerology & Tarot reading will give you the insight and clarity to move forward in your life with confidence and optimism.
(recorded on your phone or mine)
Skype sessions also available at the same price. Prepayment required.
90-minute Numerology & Tarot – $160
60-minute Numerology – $120
60-minute Tarot – $120
Numerology & Soul Tarot
Numerology and Tarot are blended in Jacky's readings.  Numerology gives you such a clear picture of who you are, what makes you tick – what you like about yourself, what your lessons are in this lifetime. We can look at who you have in your life right now and how they blend or clash and why? Once you have a clear picture of yourself, we can look at choices for you moving forward. Now we add the mysticism and enlightenment of the Tarot to illuminate the path ahead for you. So much information in one session, you will be glad it's recorded!
Numerology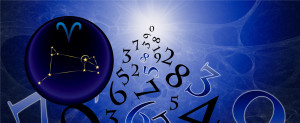 The science of Numerology is a great tool for looking at who you have chosen to be in this lifetime and what makes you the person you are today. It can be very surprising or warmly confirming!
Jacky uses your Life Path to discover who you really are. You can understand the aspects of your character (what you like about yourself) and where you may need to do a little work! Jacky will explore your life path prior to commencing a Tarot part of the reading as it is a really accurate way of looking at where you are in your life and how you relate to others. Her psychic ability adds extra insight to your session.
Psychic Tarot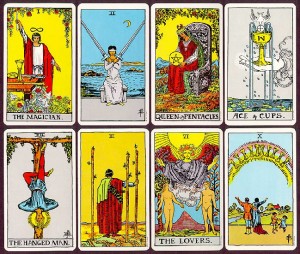 Your soul knows what it wants.  It knows what works in your life. It always knows what is your highest choice or direction.  It knows your potential.  Jacky tunes into your soul using a beautiful Rose Quartz heart shaped crystal. She uses the sacred messages of the TAROT to tune into your life, explores what may not work, to uncover what can.  Jacky will help you to see your potential, in health, wealth, career, family, love, whatever area is important to you.  She helps you to tune into the emotions and let go of what has been holding you back and to harness what your soul really chooses.  Whether you are serious or just curious, a Psychic Tarot reading can be illuminating, enlightening and freeing.
Jacky assists people from all walks of life to find direction and heal their lives. Since 1998, she has been a perpetual student, constantly learning so she can improve her own ability and knowledge to give you the best possible experience. Jacky has been a reader at the exclusive Gwinganna Lifestyle Retreat and at Eden Health Retreat.  Read more about Jacky here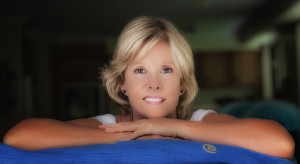 90-minute Numerology & Tarot – $160
60-minute Numerology – $120
60-minute Tarot – $120