REIKI Healing Treatments – hands on healing for everyone
90 minutes
Includes Indian Head Massage and Crystal Balance

60 minutes
Includes Crystal Balance

Jacky Haworth is a practicing HOLY FIRE II Usui Reiki Master and a certified Karuna Reiki Master offering Reiki treatments on the Gold Coast.  In March 2014 she embraced the Holy Fire ignitions with William Lee Rand from The International Centre for Reiki Training, travelling to Maui, Hawaii for a Reiki intensive program. Jacky assisted William when he taught Reiki on the Gold Coast in 2014. In 2016 she upgraded to Holy Fire II, (read more about Holy Fire here) Jacky has been a Reiki practitioner since 2000. She is constantly attending courses and classes to improve her skills so she can offer you the best possible experience.
To find out about classes click here.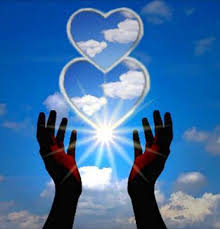 You are designed to be healthy human beings.  In today's society you knowingly/unknowingly ingest toxins, you live with too much stress in your busy life.  You have relationship issues, issues with the kids, finance issues.  Any, or all of these, sooner or later will lead to dis-ease in the body.  This may manifest as pain, illness, imbalance, low self-esteem, depression, sensitivities to lifestyle and diet.
Reiki hands on healing gives you the opportunity to release stress and detox your body so that the body can heal and regenerate itself effectively. It assists the cells of the body to open to receive the Universal Life force energy of Reiki into any area that may be in need of healing and balancing.  It may bring up emotions or evoke a detoxification response as the energy begins to work with your body to create healing and recuperation.  Reiki has its own intelligence and will work with any imbalance in the body, the mind or the emotions.
Deep relaxation
Pain relief
Cell regeneration
Healing on mental, physical, spiritual and emotional levels
Stress Relief
Emotional Release
Rebalancing of the Chakras and Meridians
Cellular healing and regeneration
Relief from Insomnia
Healing in relationship
Peace
Detoxification when used alongside medical procedures
Alleviating side effects of medication
Spiritual awareness
Wound healing
Your Reiki Healing Treatment
Picture yourself stepping into a tranquil atmosphere with gentle music playing.  Lie on your back on the table and close your eyes.  Take three deep breaths and feel the eye pillow placed over your eyes and a comforting blanket draped over your body.
As you breathe and relax a light aromatic mist is sprayed over you.  You feel the gentle touch of Jacky's hands as she connects with your energy.  Begin to deeply relax as the energy of Reiki flows through your mental, emotional and physical bodies.
Sink deeply into the bed and drift away from your thoughts on a journey into deep serenity. Jacky guides you to relax each part of your body as a vibrational essential oil is absorbed through the feet into your body.
Crystals are laid on your body to give a complete balance and alignment to your energy centres.  The past slips away as you surrender to the profound healing that is taking place.
During your Reiki treatment, Jacky uses fingertip pressure on the meridians of your face to balance the internal organs. She then places her hands gently on specific areas of your body to channel Universal Life Force Energy.
When you turn over you receive an Indian Head Massage. This balances right and left brain and  stimulates the scalp and hair follicles, as well as enhancing the overall healing experience.  Specific hand positions down your back help you to let go the pain of the past and bring you into the tranquility of the present moment.  Finally, your energy centres are balanced and energised with a sweep of your body to bring you back to the room.  As you slowly sit up, Jacky may share insights gained during your session. You can float away in a state of bliss and in acceptance of the deep healing that you have received.
Jacky has been a certified Reiki Master since 2004.
Jacky's Reiki treatments offer traditional Usui Reiki, incorporating the healing love of Holy Fire and Karuna Reiki energy to expand and illuminate your healing process.
"REIKI COMPLETELY CHANGED MY LIFE! IT IS THE GREATEST GIFT I EVER RECEIVED."
Absent Healing
Absent Healing is available locally on the Gold Coast or remotely anywhere around the world. Contact Jacky if you or a loved one wish to receive 21 days of Absent healing.  Many Reiki miracles occur even when healing is sent across town or around the world.  Reiki is a used for planetary healing and many groups  practice regular Absent Healing for the planet and for strife torn areas. If you wish to receive Jacky to send healing energies your kind donation is appreciated.  Please advise in the information box if you would like a Receipt. for tax purposes.
REIKI Treatments
90 minutes
Includes Indian Head Massage and Crystal Balance

60 minutes
Includes Crystal Balance

Stimulate the senses, relax, rejuvenate and release.  Improve your health and your life with regular Reiki treatments!
REIKI is the greatest gift. Read more about Holy Fire here
Click here to go to Payments and make your payment now. Jacky will contact you to arrange your rejuvenating treatment. Payment may be made at the time of your treatment by Cash, Credit card or Debit card. Your blissful time-out awaits!