Join Jacky, TRE Level 2 Instructor, to learn how you can get the most out of life. Do you want to feel relaxed, energised, clear, free, secure, transformed, released, amazing? These are just a few of the comments from class members. Come see what all the fuss is about and tell your friends.
Please wear exercise style clothing and byo water bottle, blanket & pillow.  Please arrive 10 minutes early to your first class.
Stress Relief with TRE is available in a weekly class
Classes: Mondays in Burleigh Heads
7.15pm-8.30pm
$15 per person
Jacky is offering you a sTREss Away Class in a homely environment.  So bookings are essential and please contact her for the address.
 

or call for further details. 
---
Private Sessions
Three class package: 90 minutes (Includes 30-minute initial consultation and three 60-minute tremors)
$250
Private one to one session – Initial 90 minutes
$120 
Subsequent sessions – 60 minutes
$90
Groups: (two or more) $60 per person   
Organise your own group!  If you have a small group such as your yoga class, your work colleagues or family, we can organise a class for you.  Please contact me to discuss your requirements.
These are just a few of the possible benefits that people experience when they tremor regularly, either by themselves, but more so in a group environment. Research has shown that being in a group environment lifts the vibration of the activity so that everyone's experience is heightened.
Sleep better
Improved moods
Less pain in your body
Freedom of movement
Reduced mind chatter
Improvement with anxiety, depression, PTSD
Healing from abuse with no need to relive experiences
Relaxation
Life flows much better
Magic happens!
Fewer headaches/migraines
  Payment: Cash, Debit and Credit Card options in class or you can prepay here.

In comparison to many stress prevention approaches, TRE does not require ongoing focus or effort, (as for meditation & relaxation techniques) and does NOT require recalling or talking about past events (as with cognitive behavioural or talk based approaches). TRE is entirely focused on releasing the body's physical reactions to stress and trauma and is, therefore, able to be used in a completely stigma-free way.
Please understand that issues and emotions may occasionally arise during a tremor  I am here to support you through your process, and afterwards if necessary.  RSVP to book your space.
Private and corporate sessions available. Contact Jacky to book  – 0438 682 405
This YouTube shows an interview with Gerry as he talks about his TRE experience.
Go here to subscribe to our Youtube channel.
---
Release stress with sTREss away exercise class
Learn this technique in a safe and friendly class environment. When your body begins to organically release stress and tension, you begin to feel more in control of your stress and your life.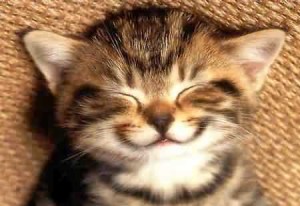 "External conflict comes to an end with the dawn of internal peace." Dr David Berceli, founder of TRE.
Regardless of whether stress or trauma is physical, emotional or psychological in origin, it has a huge impact on how we manage our life. Unresolved fight, flight and freeze patterns need to be discharged and released in order for us to return to a calm and relaxed homeostasis.
Trauma Release Exercises (TRE) is a revolutionary approach that deliberately uses the body's own innate process of involuntary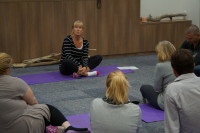 shaking and tremoring in a safe and controlled way to physically release the effects of chronic stress and unresolved trauma including Post Traumatic Stress Disorder.
As the process uses a series of simple exercises to invoke tremors that are then able to be self regulated, it does not require talking about, or recalling past events, and does not require the ongoing assistance of a therapist for the vast majority of people. This means, once you have learned the process, you can use it by yourself on an ongoing basis to support and enhance other approaches.
Understanding the purpose and benefits of these tremors, commonly experienced during traumatic events such as birth, car accidents or natural disasters or when anxious or stressed such as when speaking in public, allows us to make use of this natural body process rather than suppressing it or shutting it down and missing out on it's inherent benefits to assist our recovery. A simple and involuntary way to release stress and trauma.
Originally developed and named 'Trauma Release Exercises' as a self-empowering trauma recovery process for large populations in the third world, it also came to be known as 'Tension Release Exercises' for it's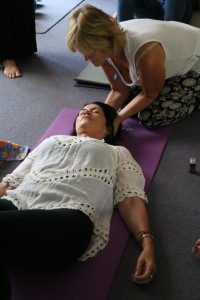 ability to reduce chronic stress, muscular tension, anxiety and pain (especially in the low back and pelvis.)
As the tremors work by releasing the defensive muscle patterns held in the core of the body (either over active, tight and rigid or under active, weak and numb) they have also become known and applied as 'Core Release Exercises' for their ability to re-awaken and maintain our bodies natural dynamic core stability.
Once learnt the process is immediately effective and self empowering. TRE releases deep chronic muscular tension from the core of the body where the protective pattern of muscle contraction is created.  TRE provides a free resource for stress relief for the rest of our lives, to regularly return ourselves to a more calm, relaxed and balanced state. Stress away!
Thanks to Dr David Berceli for his ongoing and committed dedication to assisting people to manage stress with TRAUMA RELEASE EXERCISES and the ongoing research and training that he offers worldwide. David's website
Contact Jacky 0438 682 405 to organise your personalised one to one sTREss away session or to find out more.