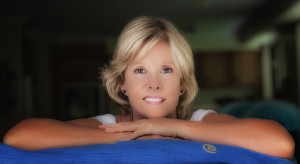 This is a sample of some of the wonderful feedback Jacky haas received from students and clients. The best form of recommendation is word of mouth so your testimonials are very valuable for other readers. If you enjoy the results of your sessions with me, just write us a testimonial or send a short video.  Testimonials are also a good way for us to gauge the impact of  our services/classes.

Just touching base
Just touching base with you as you did a reading for me in January 2012 at Gwinganna. You mentioned in my reading that i would most likely have twins which, at the time i didn't know twins were in the family and i was not interested in having children at all!
Well, on 15 July i welcomed my beautiful twin girls Harper and Poppy into this world.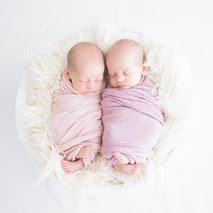 I thought you might appreciate knowing that something i was so doubtful of that you had said in my reading happened and it has been the most wonderful thing in my life.
All the best to you Jacky. Jacky has a heart of pure gold
Taku Cooper
Coolangatta QLD
Reiki I and 2 with Jacky
What an incredible weekend of love and healing.

Lorraine Kurukaanga
Massage & Reiki Therapist, Upper Coomera, QLD
Level 1 & 2 Reiki Practitioner
I originally did my Level 1 & 2 Reiki with Jacky in 2009 and have been working as a Practitioner part time since then. I recently resat my attunements when a good friend of mine wanted to do her Level 1 & 2 and I recommended Jacky. It was an amazing weekend and I learnt so much more. Jacky is a beautiful soul and a wonderful Reiki Master. I am now looking at doing my advanced/Reiki Master with her in the near future.
Thank you Jacky. I am super excited with what the futures holds and all that the Universe will provide. TRE worked for Leanne in ONE 90 minute session
I am still amazed at how awesome our session was and the benefits I have felt since. As you know when we had our follow-up call, I did have quite an extreme emotional reaction which lasted a couple of days. This was exacerbated by communications with my ex. However, within a couple of weeks, I began to notice surprising physical benefits. My headaches and neck/shoulder pain seemed less but most amazing was the shift in my back pain. For the first time in years, I was able to vacuum standing up and did the whole house in one go! Since my car accident, I'd had to do it in multiple stages on my hands and knees also due to pain in my broken arm and ribs. I was so excited I had to ring my daughter and tell her!
It was the exercise experience that blew me away. Before I saw you, I had days where I could hardly walk. By the time I got to the retreat, I went into the gym and everything came to me so easily because I was practically pain-free! For the first time in over a year I could hop on the exercise bike – no back pain; I was lifting weights and doing push-ups – no pain in my arm; and one day I even had to jog to get to my cabin in a hurry – I was so amazed that I didn't feel pain in my leg or chest, that I jogged all the way back! I have never done that since the accident nor hardly before with the fibromyalgia pain. I developed a gentle exercise and stretching program in the gym nearly every day and by the time I left I had improved greatly from my first assessment. With all the healthy eating and getting my body moving I lost 4kg. Bonus! It really is that easy. My challenge for a long time since being on my own was simply to get motivated and see worth in developing a routine and practise – just a setback trying to transition from coupledom to being single, falling into depression and anxiety. But now it's time to keep moving onward, accepting there will also be twists and turns along the way, and I'm feeling excited for my new life and wherever the next leg of my journey takes me.
Thank you so very much
Leanne

I have been doing TRE with Jacky and Gerry for about some months now. Jacky's guidance and experience creates a safe, comfortable environment for your body to shake and release what it needs without actually having to go through the trauma again. I don't know what I've released, only that I feel better after each class. I have benefited in the following ways: 1. A relaxing of my calf and hamstring muscles that were previously tight and sore. 2. I feel calmer and find I react less to stressful situations. 3. The tremoring around my second chakra has helped my creativity to flow again. 4. I am able to comfortably ride a bike with minimal knee pain after many years. 5. I have more energy and feel less stuck/blocked. I enjoy my sTREss Yoga classes and I have signed up for regular live classes. My partner is doing the classes now as well. I would recommend them to anyone.
Leonie Hope, leoniehope.com Jacky's classes are indeed something special. Along with my daily home tremoring practice, they've been helping me recover from PTSD for a while now. (Rid me of 8 years of migraines also, no mean feat!). Thank you, David Berceli, for bringing TRE to trauma-sufferers. It's a godsend! Numerology & Tarot Consult
Thank you for yesterday. Today I am anxiety free in my total being and know everything is ok and as it should be. I received a profound healing and am very grateful. Numerology & Tarot Reading. Extremely enlightening and enjoyable. i left with a happy disposition. Jacky is a lovely lady. Glenda Wagner
Burleigh Heads, QLD
Yoga Instructor and owner of Time 4 Yoga
Trauma Release Exercises and Restorative Yoga. I felt the workshop was awesome! I feel it is a wonderful combination. I feel this combination is very empowering. I always feel like relaxing more after tremoring in a TRE class and the Restorative Yoga and Yoga Nidra (yoga sleep) get the questioning mind out of the way. The mind that starts to analyse – why did I shake like that? Why was only one hand shaking? What was that all about? What did I do? Am I a freak? Etc. etc. etc. Switching on the relaxation response is the only time healing can take place. Thanks for bringing TRE into our lives and others!