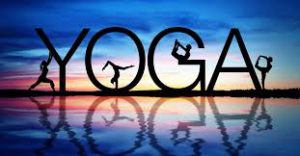 "If you can breathe you can do yoga." Krishnamacharya

sTREss Away YOGA is a unique mixture of  Yoga Classes and Tension and Trauma Releasing Exercises (TRE®). The classes are suitable and tailored for absolute beginners or the more experienced yoga student.
YOGA brings us into the present moment through concentrated movement and breath. A combination of focused breath and yoga postures, or asanas, will help you create a mind-body connection.
sTREss AWAY (TRE) is an organic process which evokes a shake or tremor in the body, releasing stress, tension, and trauma.  No matter how derived or how longstanding the issues, TRE harmonises the body and mind back to a relaxed and balanced state.
MEDITATION is the perfect way to integrate the process and may further enhance the relaxed state you have achieved.
All you need is your yoga mat, your water bottle, and a small cushion.
Your Instructors: Jacky Haworth and Gerry Getty.
Gerry has been a Yogi since 2006, becoming a Yoga Instructor in 2012. He teaches Vinyasa Flow, Slow Vinyasa, Yin Yoga, Yoga/Pilates and has developed his own style of stripped back yoga.  No frills, just asanas and breath. Classes are varied and suit all fitness and experience levels. He has immersed himself in the principles of yoga, teaching from his heart through his daily practice of love and compassion.
Jacky has been enjoying yoga since successfully learning it to recover from a long-term back injury in 2004. She offers a Vinyasa Flow Beginner style class that is suitable for everyone. She also offers deeply relaxing Restorative Yoga.  Jacky also teaches (TRE) Tension & Trauma Release Exercises with a yoga flavour.  A unique and surprising experience!
Through TRE& YOGA, Gerry and Jacky are combining Yoga and TRE with such beneficial impact to the nervous system.
A calmer mind
Better able to cope with stress
More flexibility in your body
A sense of feeling lighter
Better moods
A smile on your dial!
STRETCH AND SHAKE with TRE& YOGA
Our mission is to help people from all walks of life Be in the Present Moment
Why TRE& YOGA?
Yoga, TRE and meditation are the perfect combinations of resources to bring us into the present moment through concentrated movement and breath. When we are PRESENT we let go of stress, calm the mind, take deeper, more healthy breaths and the body and the mind come back to a harmonious state.  From this state of presence, we more easily manifest positive opportunity. We are better able to deal with stress because we have greater resilience. relationships improve because the most important relationship is enhanced – the relationship with ourselves.
We have developed a blend (or fusion) of YOGA, TRE and deep relaxation meditation to assist integration and relaxation. Look out for workshops throughout the year.
Mind and Body in Balance

 Yoga with a difference!
Class is facilitated by Gerry and Jacky – Yoga & TRE (Tension Releasing Exercises)
Feel lively and more balanced, feel calmer and more in touch with yourself.
• A Yoga class where the asanas are designed to activate and stretch specific muscle groups
• Lie down on your mat and let the natural movement of your body take over
• Shake, tremor, shimmer, laugh, cry, yawn – let your body run the show! (approx 15 minutes)
• Savasana, relaxation, meditation while your body integrates the process
Regular attendance will assist you to find mind-body balance and integration.  More balance, less resistance, better health, more fun!!! homoeostasis – mind-body balance and integration.  More balance, less resistance, better health, more fun!!!
Vinyasa
The word Vinyasa can be translated as "arranging something in a special way," like yoga poses for example. In Vinyasa yoga classes, students coordinate movement with breath to flow from one pose to the next. Vinyasa can alternatively be translated as breath synchronised movement. Vinyasa movements are smoothly flowing and almost dance-like which is why it is sometimes referred to as Flow Yoga.
Pattabhi Jois developed this form of yoga and it was made popular in the west by Jean Baptiste. The Baptiste Institute is an organisation changing lives by bringing yoga to the world as a leadership skill.
Here are some of the reported benefits of maintaining a regular yoga practice:
Cardiovascular efficiency increases
Respiratory efficiency increases
Musculoskeletal flexibility and joint range of motion increase
Strength and resilience increase
Energy levels and well-being increases
Immunity increases
Weight normalises
Mood and concentration levels improve
Self-acceptance and self-actualization may increase.
Restorative Yoga
Restorative Yoga is the centring of your breath and body – aligning the physical and mental by practising stillness or gentle movement for extended periods of time. It's about slowing down and opening the body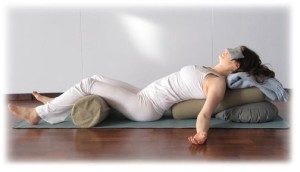 through passive stretching. If you participate in a restorative class, you may hardly move at all, doing just a few postures in the course of an hour.  During these long holds, your muscles relax deeply. It's a completely different feeling from other types of yoga classes since props are used to support your body instead of your muscles. Restorative classes are very mellow, making them a good complement to more active practices and an excellent antidote to stress.
Yoga Nidra
Yoga Nidra or 'yoga sleep' is a sleep-like state, which can be experienced during meditation.  Yoga Nidra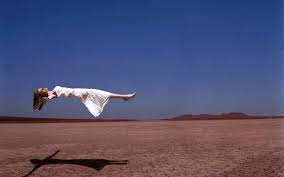 can also be described as lucid sleeping and is among the deepest possible states of relaxation while maintaining full consciousness.  The mind remains alert and aware while the body sleeps. Jacky normally includes Yoga Nidra as part of the relaxation at the conclusion of a workshop.  Duration is around 30 minutes and is usually a gentle voice guided meditation.
Fusion Workshops  
Jacky and Gerry will be offering Fusion events and workshops throughout the year.  These follow on from the highly successful 2015/16 events which incorporated:
Trauma Release Exercises with Yoga and Meditation
Network Chiropractic adjustments with Trauma Release Exercises and  Yoga  
Trauma  Release Exercises with Restorative Yoga and  Yoga Nidra
Numerology, Yoga and Trauma  Release Exercises
The Calendar page will advise of upcoming Fusion events.