Jacky is an extremely generous, intuitive and caring individual who personifies Reiki and all it stands for. She has dedicated her life to the healing gift of Reiki and approaches both her work and her students with passion. Having completed Reiki 1 training and worked closely with Jacky on an important healing journey for almost a year now I can sincerely say that she makes a difference to peoples lives and I strongly recommend the full Reiki program offered by 'Healing from the Heart'. Jacky really is one of a kind.

NA Sydney, 2014
USUI HOLY FIRE REIKI RYOHU

HANDS ON HEALING & TRAINING WITH REIKI
Healing, guiding and transforming your life.
For Reiki healing treatment information please click here
USUI/HOLY FIRE REIKI I & II
USUI/HOLY FIRE REIKI MASTERS (inc ADVANCED REIKI TRAINING
HOLY FIRE KARUNA REIKI MASTERS
Read more about Holy Fire here
REIKI is not only a healing art, it is a way of living that enhances every aspect of your life – health, abundance, stress relief, relationships and manifestation. It is continually evolving, just the way universal energy evolves.
Reiki is the greatest gift and simple to use in every aspect of your life. It heals, purifies, empowers and guides you, as it enhances and enriches your experiences. It puts you in charge of your life and helps you to feel more empowered and grateful for everything that occurs during your day and your life. I could write pages and give you lots of testimonials to tell you about the miracles but it is too much information to write here. If you are interested, call me and I can chat away about my favourite subject! This is an invitation to you to consider taking the next step………. And the next step………….and the next step………………. In consciousness. With a Reiki Master who has dedicated her life to offering the healing gift of Reiki to the planet.  Jacky uses Reiki EVERY day for herself, her students, her clients.
USUI HOLY FIRE REIKI I & II – 2 days $550
Burleigh Heads
Contact us for dates.
Jacky has been a practising Master and Teacher of Reiki since 2004. In March 2014 she spent seven days with William Lee Rand in Maui, Hawaii to be the first Australian to receive the Holy Fire ignitions as part of her Holy Fire Karuna Reiki Masters training.
This training is one of the most thorough and comprehensive available. It is a combination of the Western style, as introduced by Mrs Takata and the Japanese style of Dr Usui. Jacky also introduces the Holy Fire energy within the class framework. On completion of the class, you will be able to give Reiki treatments to yourself and others.
The following is included in day 1
The origins and history of Reiki
Crystal Healing
The nature of Reiki energy, why people get sick and how Reiki heals
The Reiki Principles
Hands on Healing on others
Meditation
How to heal yourself and others
The first Reiki ignition is given.
The class is a combination of lecture, discussion, demonstration and practice time. Each student will practice and experience a complete Reiki treatment. You will be attuned with the blessing of Holy Fire in the sacred presence of the Masters that have practised before you.
On Day 2 you move on to Reiki II, where you will become familiar with the symbols that are the life force of Reiki. The energy expands, your knowledge and practice are expanded, and you learn to give absent healing. It is simple to make Reiki a part of daily life. Reiki is your guide and friend and is always there for you.  Jacky teaches from a wealth of experience. She has learned from some of the greatest Masters, those in spirit and some still teaching today.
The class includes
Holy Fire energy
Crystals and Chakras expanded
The Reiki Principles
The complete healing system
Gassho meditation
Byosen Scanning: Using the sensitivity in the hands to locate areas needing healing, (usually in the aura) and to treat them.
Japanese healing techniques
Reiki II symbols: How to draw, activate and use them. Their many uses are explained and their inner meaning is discussed.
Hands on healing practice using the symbols
Absent Healing practice using the symbols
Holy Fire ignition for Reiki II is given.
A comprehensive Reiki I and II class manual and certificate is provided. Also a Reiki healing spray and a beautiful set of healing crystals.
Further details will be sent to you when deposit received.
Pay $100 deposit to reserve your place or pay in full  via Paypal or Credit Card

USUI HOLY FIRE II ADVANCED REIKI TRAINING/REIKI MASTERS  – 3 days – $900
Contact us for upcoming Class dates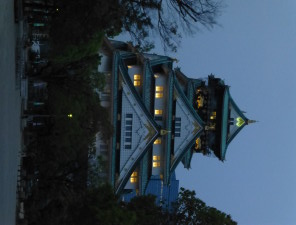 This training gives you so many new tools to work with, whether you are a practitioner or if you just practice at home. The more you learn about Reiki, the easier and more flexible it is to use. As you learn to use the Reiki Healing Grid you can do absent healing on many people at once. Once you charge your Reiki grid each day, the healing energy is being amplified wherever it is directed, to as many people or situations as required, all at the same time. I currently have house and business sales, manifestation intentions, cancer patients and lots of other healing happening simultaneously.
Learn the Ignitions for all Reiki Levels
Practice healing using all Reiki symbols
The Principles of the Master
Guiding and Teaching others
Your own Reiki business
Holy Fire II Placements and Ignitions
Holy Fire Meditations
This class is not just for students wanting to become Teachers themselves.  It is a beautiful way to add lots of new applications to your Reiki treatments and your own self-practice.  With the Holy Fire ignitions and meditations included, this is a chance to really embrace the authenticity of your Reiki. To expand your awareness and enjoy Reiki as a part of your daily life, with all the magic that it brings. the consciousness is ever changing and expanding.  This NEW expanded way of offering your Reiki to others may take it to a whole other level.
You will be able to initiate students into all levels of Reiki including full Reiki Master. The class is taught in the Usui Holy Fire II style of Reiki that is a combination of the Usui system as taught by Mrs Takata, and a special Holy Fire style as taught by William Lee Rand. The Usui and Holy Fire Master symbols are included along with Holy Love meditation. you will experience Holy Fire on your own personal exploration into Reiki. You may learn many additional techniques to enhance your Reiki healing. The training is intensive and very thorough. It includes lecture, discussion, demonstration and adequate practice time. All issues and questions are dealt with openly in a very helpful and informative way. All attunements and ignitions are explained, demonstrated and practised so that each student becomes confident in their use. This is an excellent class for those wanting to be Reiki Masters as well as those Reiki Masters wanting to deepen their understanding.
This class is a deeply healing experience.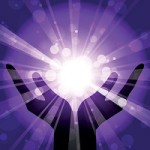 The student becomes the teacher. Learn the disciplines and commitment of becoming a Reiki Master so that you are able to attune others to this great gift of healing. This workshop is geared to the individual requirements and experience of each student. Learn the ethics and principles of being a teacher of Universal Life Force Energy with the added grace and purity of the Holy Fire.
You will receive a certificate and a Reiki Healing Grid plus a Reiki Master Essential oil blend.
We will laugh and possibly cry. We will let go old patterns and open to new experiences.  We will be changed forever as we open to and evolve with the Reiki energy.  Please drop me an email or contact me via the website if you wish to arrange a time to discuss this workshop further.
 Please go to the Contact page to connect with us or make an enquiry.
Booking Information
Bookings are essential so contact Jacky to book and make payment arrangements.You may pay via Paypal or Credit card or via direct bank transfer.
Deposits are non-refundable but are transferable for other courses or classes. I am constantly reviewing and updating my workshop content as it is my intention to bring through new information on a regular basis. What I learn, and the information I receive, is for us all to share. As I learn (and I am learning all the time), or receive new information, the content or format of workshops may change. Based on student feedback I also update information so that you continue to receive updated and improved courses. Workshop duration and prices are subject to change without notice so please confirm all details when booking.
All classes require a  non-refundable (transferable) deposit .
Go to contact page to make an enquiry or be added to our mailing list